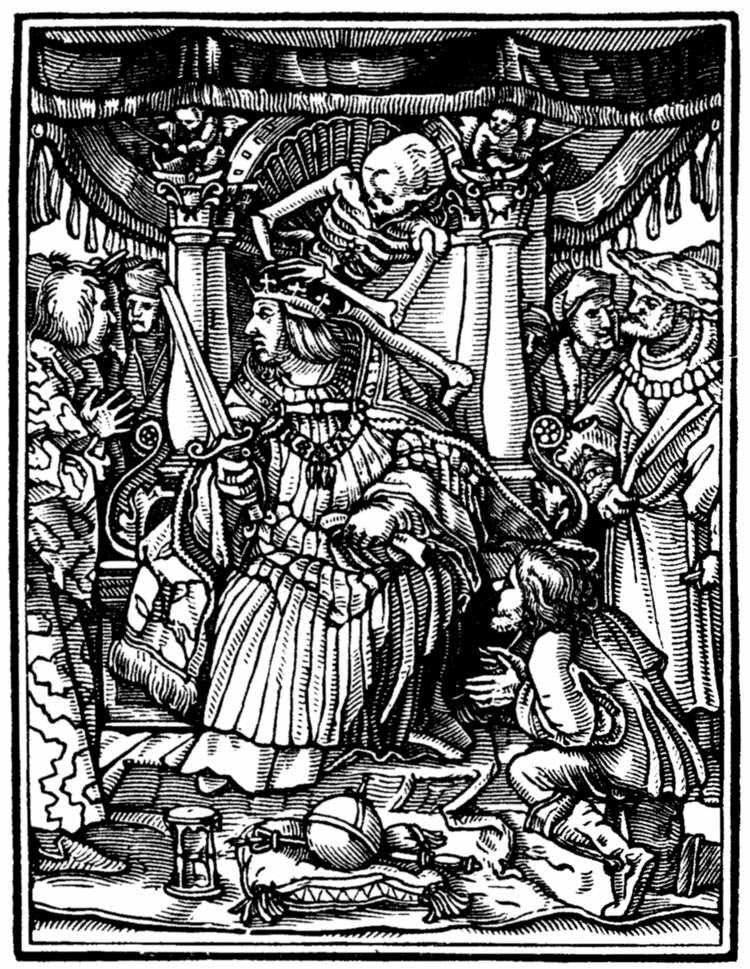 The Emperor


death-058.jpg

Of your house will haveAs of your transitory good,Because there? where death will rest,They will be carted away with your glory.

The Emperor (Maximilian I.) rates his minister for injustice to a suitor. But even in the act Death discrowns him.

I am prepared to meet my Maker. Whether my Maker is prepared for the ordeal of meeting me is another matter. - Winston Churchill, on his 75th birthday.