THE LOVES OF KRISHNA IN INDIAN PAINTING AND POETRY
By W. G. ARCHER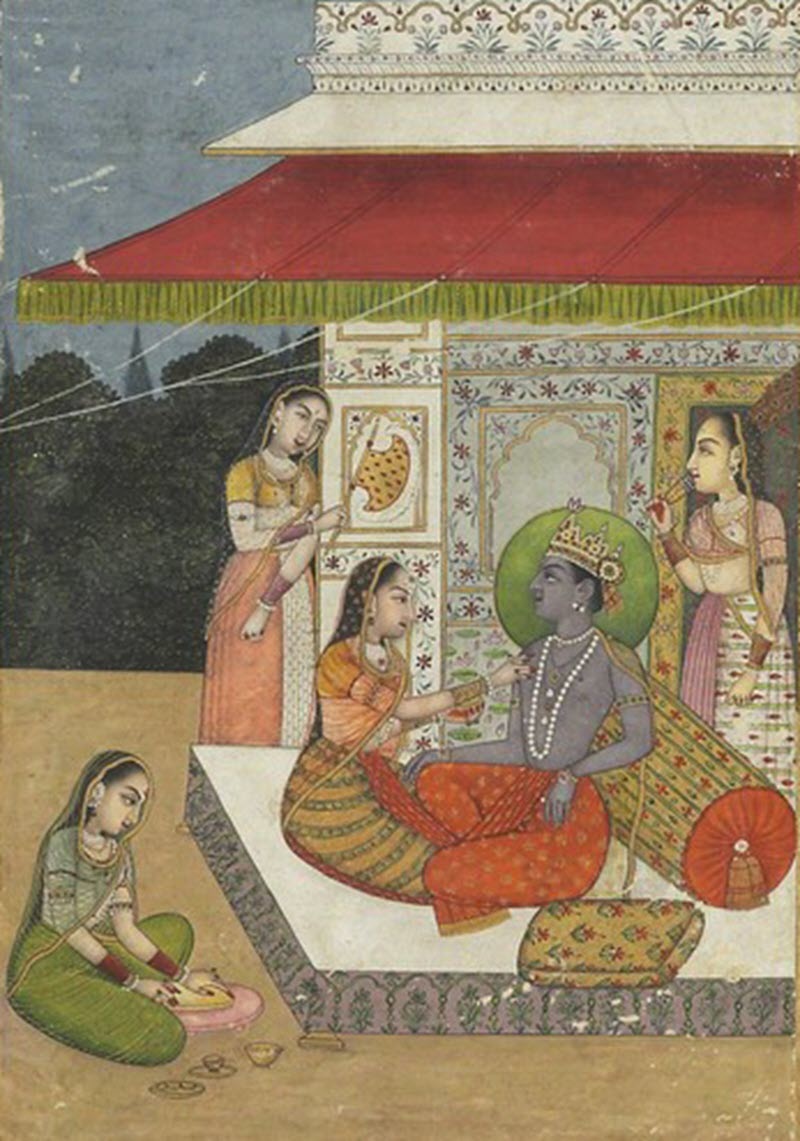 The Loves of Krishna refers to a series of tales or religious legends about the romantic exploits of Krishna, the incarnation of the Hindu god Vishnu. As in Western Europe, religious feeling and devotion generated great works of art, including illustrated manuscripts. Many had as their subject romantic adventures of Krishna. A comparable Western mythological tradition would be the Labors of Hercules or the Odyssey, in which the hero engages in a number of adventures including tests of strength, amorous trysts, and battles against supernatural demons.
It is not necessary to know anything about the religious background of these tales or to be a believer, to just enjoy and appreciate these beautiful book illustrations. Although the mythology and ideas depicted in these panels is foreign to western eyes, it is clear that they rival or surpass the illuminated manuscripts that were being produced in Europe at the same time, and attest to a high level of civilization and culture.
This book is presented not for religious purposes but as an example of beautiful Indian art in books, depicting the adventures of this amorous god among the cow girls and with his beloved, Radha.
Please note that the images on the pages that follow have been enlarged and colorized using AI technology. The colors you see will be different from the original, however we were working from an old text book with black and white photos which we did not feel did justice to the beauty and artistry of the originals. Our colorizatin is meant to bring out detail and give some idea of what the originals would look like. However it should not be relied on as an accurate representation of the original artwork or depiction of specific Krishna related legends.
---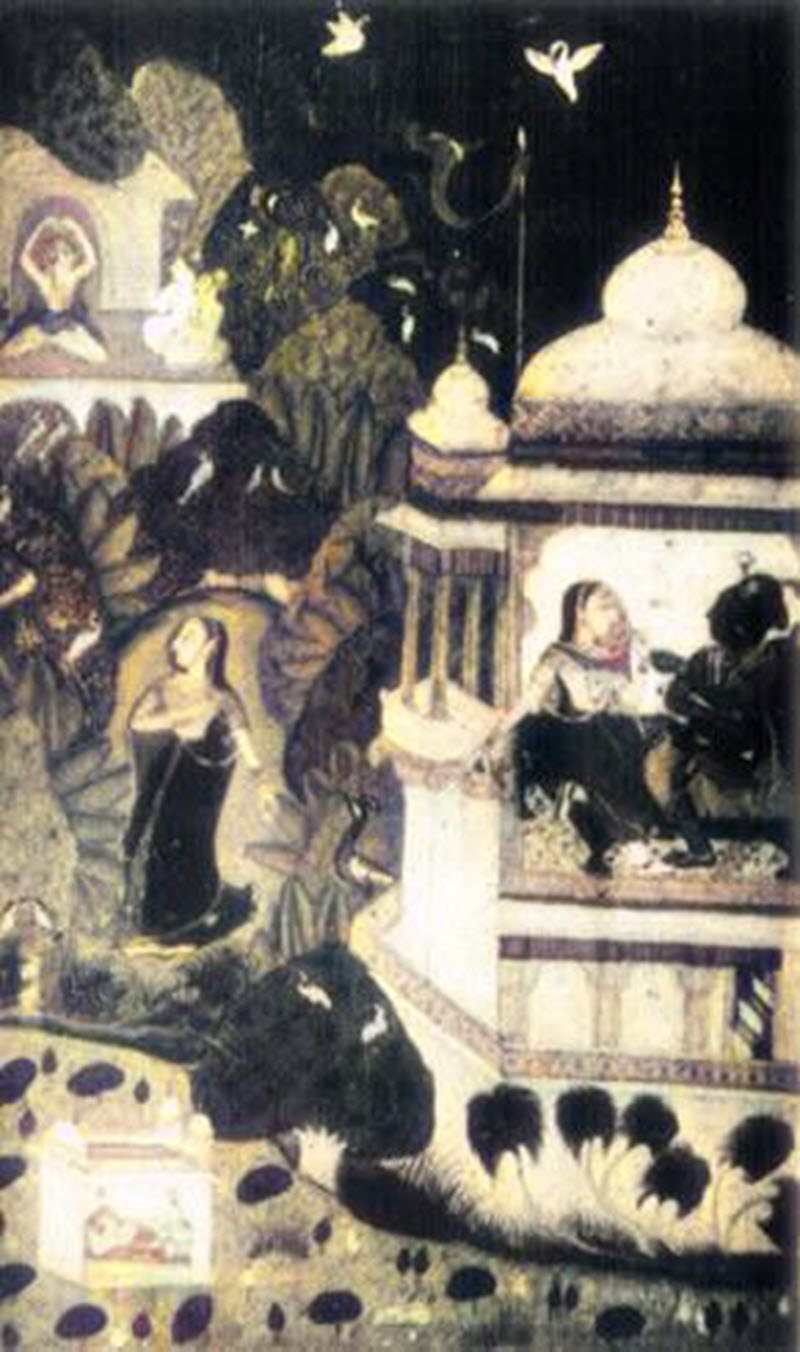 The Month of Asarh (June-July)

Illustration to a Barahmasa (or Cycle of the Months)
Bundi, Rajasthan, c. 1750
CONTENTS