Medieval Libraries and Manuscripts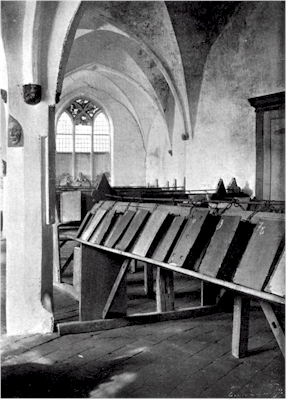 LIBRARIES
IN THE
MEDIEVAL AND RENAISSANCE PERIODS.
THE REDE LECTURE,
DELIVERED JUNE 13, 1894
BY
J.W. CLARK, M.A., F.S.A.
REGISTRARY OF THE UNIVERSITY, AND
FORMERLY FELLOW OF TRINITY COLLEGE, CAMBRIDGE.
CAMBRIDGE:
MACMILLAN AND BOWES.
1894

The lecture was illustrated by lantern-slides. A brief notice of each of these is printed in the text in Italics at the place in the lecture where the slide was exhibited.
Libraries